In 2016 Smart Beeing joined the "Live and let Bee" project as partner organisation.
The Turkish organisation "Bugday" initiated this Erasmus+ project and teamed up with a few organisations that are dedicated to sustainable beekeeping
The other partners besides Smart Beeing are:
Together we will explore and document sustainable and bee-friendly ways of beekeeping from our countries. The results will be published on a website and probably presented at the Apimondia congress 2017 in Turkey.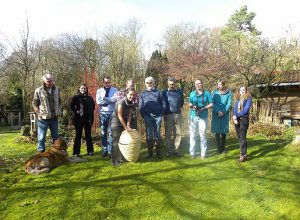 Klick here for the video of our Kick off meeting